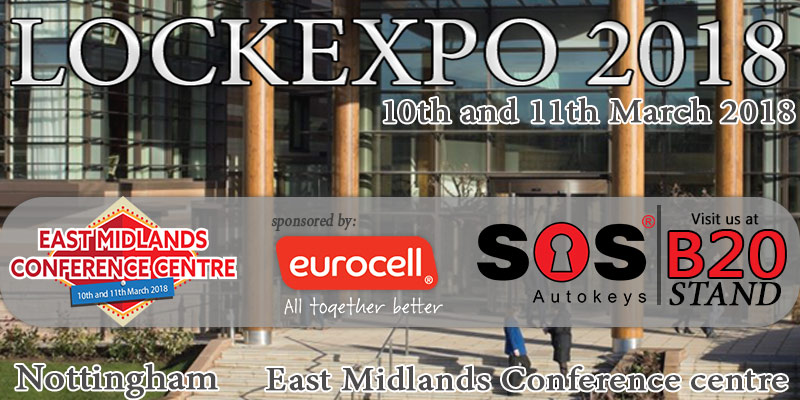 LOCKEXPO 2018 will take place in East Midlands Conference Centre, University Park, Nottingham, NG7 2RJ.
Training workshops!
We have some great classes and workshops available with highly respected trainers.
You can read more and book online here.
New Kids On The Lock!
For 2018 we're launching a special new area where you can see the latest new gadgets and ideas from suppliers you may not have met before.
History Of Locks Museum!
For the second year, we're delighted to host the History Of Locks Museum, who'll have a large area where you can browse their fascinating collection
Locksmith Bring & Buy!
The ever popular Bring & Buy stall will be in the concourse again.
Come and snag a bargain or sell that lovely tool you spent a fortune on but never used.
Picking competitions!
For the first time ever, we're going to be holding picking competitions.
Test your skill and win prizes!
Over 50 exhibitors (so far)!
That's right - more than 40 different suppliers have booked, and we have more unconfirmed.
We'll announce them on Facebook and Twitter - follow us to keep up with the buzz!
NEW LASM app!
We've just launched our app, which brings you in-depth articles, news and tutorials, plus announcements about the expo.
Download it for Android or iOS.
Family Room!
Bringing the family?
We'll have a dedicated room where mums and dads can park the buggy and let the kids blow off a little steam (note: you must supervise your kids).
Our chosen charity: Guide Dogs!
We're supporting Guide Dogs this year and you'll be able to donate and pick up leaflets about the valuable work done by the Association.