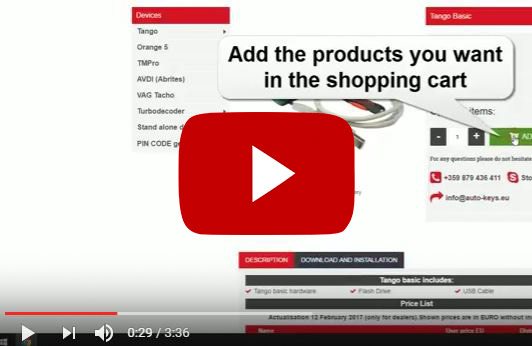 Video Guide
Credit card (via the Borica system)
The following cards are supported: VISA, Master Card, Maestro, debit cards, etc. After the order procedure is complete, please choose a credit card payment method. The system will automatically redirect you to the Borica website, where card details are entered and payment is made. Notification is received up to 30 minutes after the payment is made.

For payments with debit cards issued by Bulgarian banks, the card has to be activated for e-payments via an ATM.Activation via an ATM is NOT applicable to credit cards.
Cash on Delivery
This method is only for local customers.
Western Union
Upon payment of part or all of the amount we will send you the requested products.